New Badging
access_timeAugust 7, 2023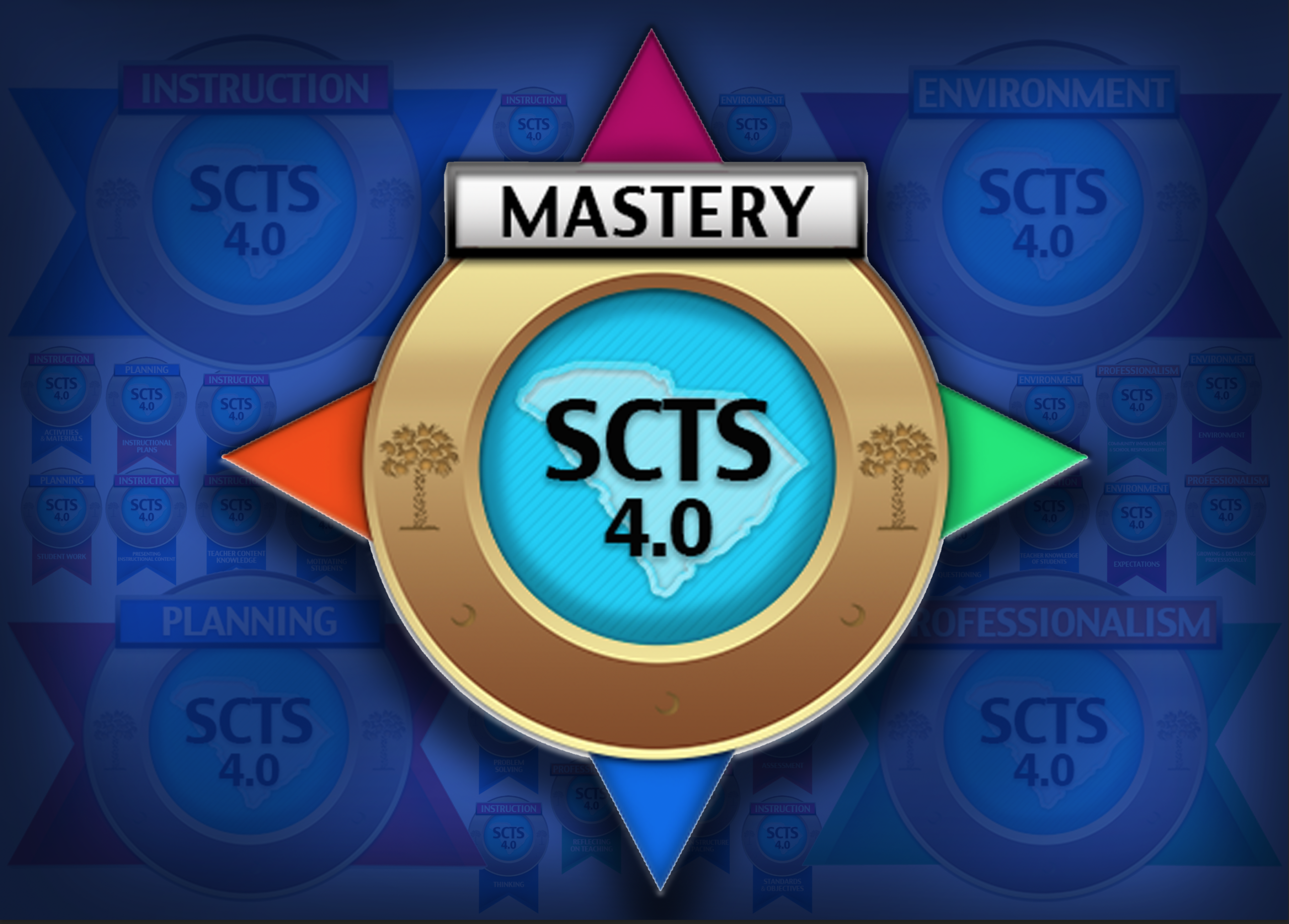 Earlier this year VirtualSC PD launched its first courses to implement badging, the NSQ Standards self-paced courses. Now we are happy to announce that we have integrated badging with all of our SCTS 4.0 Rubric Learning Modules as well.
Participants who have completed learning modules in our current Genius system have already been awarded badges. Successful completion of coursework for any of the rubric indicators will produce a badge. (Some indicators are completed in two parts, so completion of part 1 by itself will not produce a badge.)
In Moodle, participants who have earned a badge can see it in their Profile (found in the drop menu from their initials or image at the top of the screen). When a badge is clicked on, the details of the badge are shown and may be downloaded.
If you have earned a badge and are not currently enrolled in a course, you may access Moodle via the 'Go to LMS' option on the side menu once you have logged into your Genius Dashboard.
There are additional achievement badges that can be earned for completing all indicators in a rubric domain or for completing all of the indicators on the rubric.
It is our hope that these badges can help participants forge a learning path, and we will be implementing them in more courses in the future.